Bio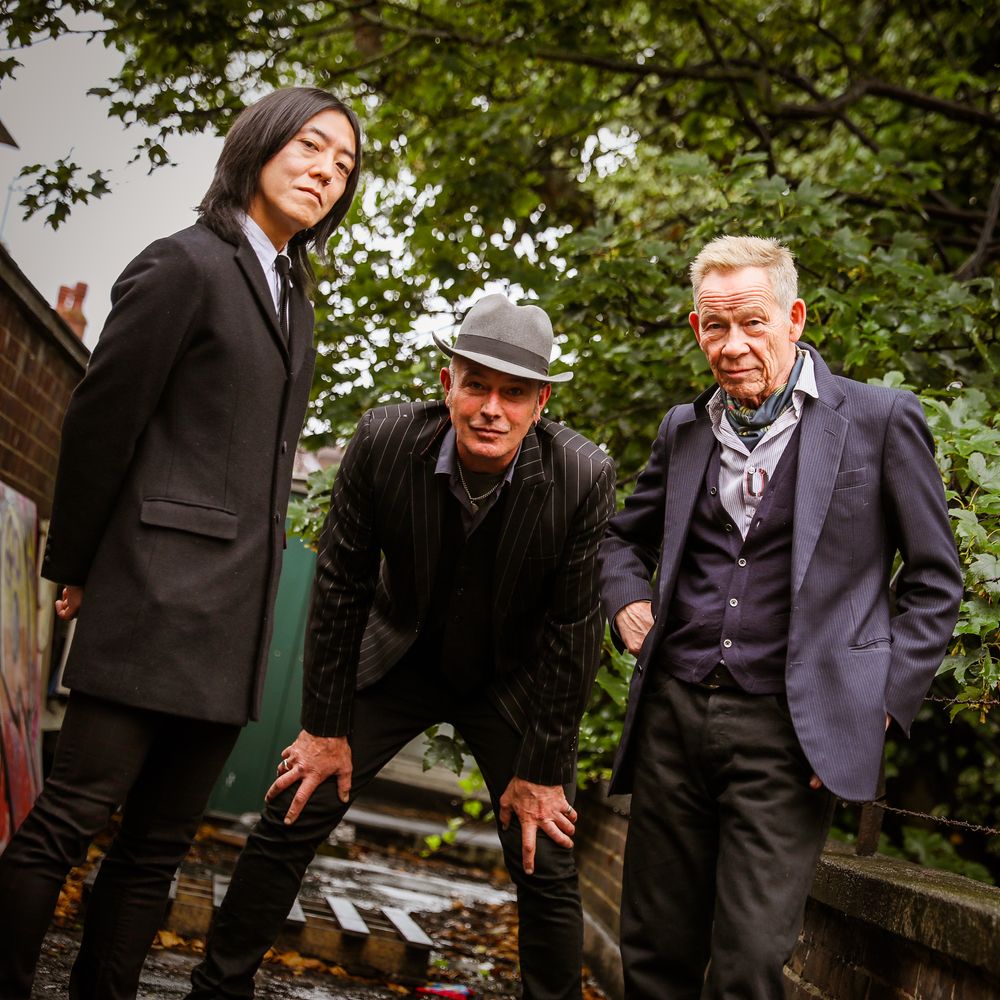 Formed by Paul Cook and Steve Jones, The Professionals arrived on the scene in 1979 following the demise of the Sex Pistols, but split just 3 years later.
In celebration of the release of a three-disc set by the Universal Music Group, The Professionals reformed in October 2015 (minus Steve Jones and with the addition of Tom Spencer) for a critically acclaimed, sold out 100 Club show. Fast-forward to 2017 and the new band spearheaded by Paul Cook, Paul Myers and Tom Spencer released the first material under the Professionals name in 35 years with the full blessing of founding member Steve Jones.
What in the world was released to critical acclaim.
'Never mind Steve Jones, this is the bollocks' Classic Rock Magazine. 'Album of the year -simple as that' Vive le Rock Magazine 'A total joy' Mojo Magazine
The album featured a handful of special guests, all lending their distinctive sounds including Marco Pirroni (Adam and The Ants), Billy Duffy (The Cult), Mick Jones (The Clash), Duf McKegan (GnRs), Phil Colin (Def Leopard) and of course, Steve Jones. 2018 saw few UK live appearances of the band.
Although The Rebellion and Isle of Wight festival crowds were treated to the new live line up withChris McCormack (3 Colours Red) joining the ranks on guitar.
Also during this year, original bass player Paul Meyers had to step aside for health reasons.
Toshi JC jumped up from tech to bass player to amply fill his shoes.
They went down a storm supporting Billy Idol on his English dates.
However it was trips abroad to Germany, Sweden, Spain, Hong Kong and Japan that saw the band develop into the formidable live force that's out there now. 
Moving forward to 2021 and The Professionals release the much heralded new studio album 'SNAFU'. Reviewed in Viva Le Rock as 'quite simply album of the year' what more can be said?
2022 will see the band on tour across the UK with Stiff Little Fingers and already confirmed festival appearances at Rebellion and The Great Rock'n'Roll Sea Cruise as well as a massive headline tour of the UK in their own right late in 2022.